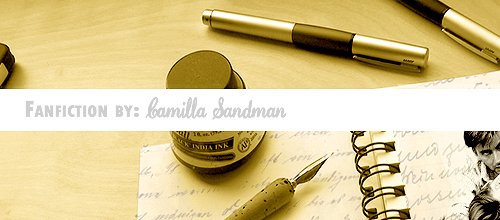 Banner by
colorstoobright.
Masterlist of my fics A-E - fandoms listed alphabetically, and then by pairing when applicable. For easy reference for myself, mostly (but feel free to use if you want). Will be updated with new fics as they are written.
(A note on warnings - I list warnings in author notes if I consider the fic to need it. If there is nothing mentioned, it means I find nothing particular to warn about. Though I cannot know what might trigger a reader, I do try my best to warn for the more common ones.)
Fandoms included:
Battlestar Galactica
,
Buffy
,
The Chronicles of Narnia
,
CSI
,
Doctor Who
and
Easy Virtue
Fic Masterlist fandoms F-Z
Crossovers
Life Enough
Battlestar Galactica/Doctor Who
BSG season four, Doctor Who season two. PG. Tenth Doctor, Laura Roslin, Adama/Roslin, implied Ten/Rose, Galactica/TARDIS.
"If I'd been Harriet Jones, I think I would have airlocked your ass."
Happily Ever Afters (Are Not Your Absolution)
Battlestar Galactica/Doctor Who
BSG's "Daybreak" (series finale), Doctor Who season three. Teen. Adama/Roslin, the Doctor, Lee/Martha, (implied Kara/Lee)
Another one to put on his historical CV – 'punched in the nose by William Adama'. It will go well with 'ears boxed by Catherine the Great', really.
Living a Name
Doctor Who/James Bond, Star Trek, World of Warcraft, Supernatural, Rome, FlashForward, BSG and Discworld
The Doctor, Death, Caesar. Vaguely implied Doctor/M, Spock/Uhura, Dean/Castiel, Jaina/Thrall, Doctor/Chromie, Lloyd/Olivia, Laura/Bill. PG.
You don't respect authority, you make your own rules and break them still. You won't carry a gun but will use people as weapons if you have to. You save the world and lets everyone else clean up the aftermath. I don't know where you'll be tomorrow and you're completely unreliable, but you always seem to arrive at just the right time anyway. You have a file the size of the Bank of England in our archives and yet no one knows your name. You're completely irresponsible and just a touch mad and now you want me to give you security clearance and Q for a day for a matter of 'universal importance'. Tell me, Doctor, why should I?
Battlestar Galactica
Bill Adama/Laura Roslin
Dreaming of Clear Streams
Early season four. G+.
Sometimes, just sometimes, he dreams of Earth and clear streams and cabins and Laura, laughing in the sun. Always laughing, until he wakes and finds her looking at him from his bunk, a smile on her lips as if she knows.
Only Stars
Early season four. G.
The difference between a star and a sun is just where you're standing.
Five Ways Bill and Laura Came to Earth and One Way They Didn't
AU. Teen.
"We're already dead," she tells him, smiling and feelings his lips curve too as she touches them with her thumb. Him, her, Galactica, just like it started. "All we have left is to live."
This Heart Is Not for Loan
Teen. Spoilers to early season four.
It's a gift, she knows. His to hers, hers to his.
Never lend hearts.
Our Language
Teen. Spoilers up to "Escape Velocity".
He doesn't always need his own words to speak to her.
Eyes Open
Teen. Spoilers for "Faith".
When he kisses her, she doesn't close her eyes. Always eyes open, Laura Roslin.
Sleeping With Your Laundry
Teen. Spoilers for "Escape Velocity".
Bill Adama and Laura Roslin are definitely not doing laundry when Lee Adama walks in on them.
What You See In Light
Teen. Spoilers for "Guess What's Coming for Dinner".
She smiles, and for a moment, like light through a prism, Gaius sees Laura Roslin through William Adama, all that is in her so bright he almost has to look away.
Love (As They Say)
Teen. Spoilers for "Sine Qua Non".
She is after all Laura Roslin, teacher even as President, and somewhere alongside her, he's learned life by fiat.
kiss your sorrows on my skin (you can't erase them)
PG. Spoilers for "Revelations".
Forget humanity. Just feel human, and kiss the sorrows on his skin until they're all hers too. Saul. Her cancer. Earth. Oh, Earth.
One Life
(or Five Visions of Death Laura Didn't Have, and One Life She Just Had)
Teen. Spoilers for "The Hub".
It's a strange thing to see, she thinks, her blood on Bill's hands. It clings to his skin, the skin she kissed yesterday and woke up next to this morning, and even now, a part of her stays on him.
Nothing But
Teen. Spoilers for "Revelations".
It is not a well-attended wedding.
It could have been, had it been the Admiral and the President getting married, making a symbol of hope and rejuvenation for the Fleet. But it's not. It's Laura and Bill, and not as much a symbol as an affirmation.
To Halve and to Hold
Teen. Spoilers for "Revelations".
When he kisses her, it still isn't the kiss on Earth she imagined. Even with the sun, even when he takes the hat off and puts it on her so she can lace her fingers in his hair, even with his lips gentle and caressing and comforting. The illusion is broken, and she doesn't have enough glue.
Studies in Body Language
Teen. Spoilers for "Revelations".
The Old Man wants the President, Saul can tell. If he didn't know already, Bill's hands up her skirt would be a dead give-away.
Fighting for a Draw
Mature. Spoilers for "Revelations".
There is, Laura Roslin observes, something strangely sensual about watching William Adama splutter into his drink and look up at her with eyes bluer for the surprise in them.
It Will Be Life Soon
Mature. Spoilers for "Revelations".
It's spring on Earth and Laura Roslin marries William Adama, a symbol that isn't only that.
Far More Trouble
Mature. Spoilers up to "Revelations".
There are a lot of ways to get laid, the years have taught Bill Adama. But he has to admit 'by executive order' is a first for him.
Gravity Attraction
Teen. Spoilers up to "Revelations".
Right. Something smells like it burns, Bill is unconscious on top of her with injuries unknown, they've crashed on Earth and her body has been fairly zapped of strength by the Diloxin, also with injuries unknown. As situations go, she's been in better.
None Too Close To Comfort
PG. Spoilers for "Revelations".
He doesn't know the future and can't speak for it. But she still wants him to, wants him to comfort her with a lie.
Human Familiarities
Teen. AU mid-season four.
They've turned off the lights again, and she knows her answers and explanations yesterday were not good enough.
All Care and Have None
Teen. Spoilers for "A Disquiet Follows My Soul".
Bill is all care. Laura is trying not to have one.
The Universe Doesn't Turn Any Kinder (Love's Never Fair)
PG. Spoilers for "Blood on the Scales".
The problem of love is this – it's never fair. Meet a man that will one day join hearts with you, and it's at the end of the world. Fall in love with a woman that you can share books with, and she's dying of cancer. Finally sleep together and start a relationship, and days after, the world goes to hell and mutiny.
Return Policy
Teen. Spoilers up to "Deadlock".
Sometimes, Laura thinks there are numbers etched into her skin, just as the photographs in Galactica's memorial hall seem etched into the skin of the ship itself. Galactica's are the dead, hers are the living, and every gain for Galactica is a loss for her.
Break My Heart (And Hope to Die)
Teen. Spoilers for "Someone To Watch Over Me".
Galactica is breaking Bill's heart crack by crack, Laura thinks, and still he loves.
She wishes she didn't love him so much for it.
Again, and Always (or Five Last Times for Bill and Laura and One First)
Teen. Spoilers for "Daybreak".
She hums at the back of her throat and his heart seems to hum with it. Laura. Laura again, and always.
Love and Simplicity: A Murder on Galactica
:
Part One
&
Part Two
.
Teen. Spoilers up to "Blood on the Scales".
It started like it always did. With a body. It wasn't Laura Roslin's. But it was clearly intended to be.
Replay
G. Vague implied spoilers for beyond the mini-series.
One morning, humanity wakes to its near-extinction. It won't be the first time.
Five Times Bill and Laura Lived A Little, and One Time After
PG. Through season three and four, vague spoilers.
She is thinking of making a cabin, she told him. He is thinking about visiting her there. Bring her books, accept drinks and dinner. Chat into the later hours, find it too late to leave that evening. Kiss her. Be kissed. Find she only has one bed, but one bed enough.
Life in a Box
Teen. Vague spoilers for "Blood on the Scales".
The day Laura Roslin informally moves into Bill's quarters (and not just temporarily), she brings a single box and a bag of clothes. He probably shouldn't look, but he does.
Imagine the Sky
M. Spoilers for "Blood on the Scales".
She has made a virtue of accepting realities too much to stop now. That leaves the fantasies.
Heaven Isn't Far (Sanctified Remix)
PG. Spoilers for "Daybreak p.2".
Three days after Bill buries Laura on a hilltop with a view of the dawn, she joins him at it and tells him the light is indeed almost heavenly, just like he told her.
Breakable (Repair Remix)
Teen. Spoilers for "No Exit".
Bill lies with his heart. That's why he's so bad at it and so bad at letting go of his lies as well. That's why she balances him, facing the realities, but why she breaks his heart too.
Frakking Consequences
Teen. Spoilers for series three up to "Maelstrom".
"Of all the irresponsible things you've done over the years, Kara..." he pauses, shaking his head a little at the ceiling. "This, this is a whole new level. You put some mind-altering substance in the dessert and then fed it to us, you made my dad and the President..."
Add Up
PG. Spoilers for the end of season three,
The President can't count, the Admiral is a math genius, and Bill and Laura don't add up. Yet.
Ficlets:
Madam Nugget
and
Getting Your Raptor Up
.
Teen for some language. Silly.
"So what you're telling me is that your viper is your penis?"
Kara Thrace/Lee Adama
Die a Dawn
Teen. Spoilers for "Daybreak".
Sometimes, just before she fell asleep, Kara would try to remember dying. All she ever remembered was the light.
Frakking Consequences
Teen. Spoilers for series three up to "Maelstrom".
"Of all the irresponsible things you've done over the years, Kara..." he pauses, shaking his head a little at the ceiling. "This, this is a whole new level. You put some mind-altering substance in the dessert and then fed it to us, you made my dad and the President..."
Five Times Kara and Lee Kissed (But Didn't Make Up)
Teen. Spoilers for the whole run.
She pumps her hand and Lee sighs, taking a swig of beer while she grins wickedly at him. It's that smile, which fills him with wicked thoughts and comes at a wicked time that he could blame, but really it's just him and Kara and what they always seem to do to each other.
Twice Over
Teen. Spoilers for the whole run.
Always seeking equilibrium, the universe. Kill Kara Thrace. Then give her life. Twice over.
Buffy
Buffy/Angel
No Ice Cream At the Finish Line
Teen. Spoilers for Buffy's entire run.
I just think I envisioned some sort of adulthood finish line and diploma and cake, but there isn't, is there?
The Chronicles of Narnia
Once and Always (the Story to Tell)
The Last Battle. PG. Susan, Peter, Edmund, Lucy.
It is Peter who sees her first, and he seems to pause at the sight; his face still and his eyes never leaving her, hand still halfway through his hair in a motion he seems to forget to finish.
CSI
Grissom/Sara
Lullaby for the Living
No particular spoilers. PG.
I hum to myself after Grissom and Sidle have walked out together, the same lullaby I hummed to Karyn. I didn't really hum it to her, I know now. The lullaby is not for the dead. They sleep already. The lullaby is for the living, waiting to sleep and chase away the living nightmares.
Moments of Solace
No particular spoilers. Teen.
Pain. Always pain. He was used to seeing the scars of pain, to analyse them and determine how they had been inflicted. A puzzle to be solved. Always from the outside, never from within.
There was solace in that, in the world he had constructed. He had thought it solace enough. For a long time.
Afterthoughts and Forethoughts and the Northern Wind
Spoilers for "Unbearable". PG.
And yet always and forever, she came to him in an afterthought when all had been said and done already, when the conclusions had been written up and published.
Yield
Spoilers for "Grave Danger". PG.
"I want you all to be safe," he whispers and his voice is so filled with need and despair she turns in surprise. "You're my team. All of you."
"Doesn't mean you always have to be our rock," she whispers back. "Yield to me, Grissom."
Fall Into Sky
Spoilers for "Grave Danger". Teen.
They stop at a hilltop and watch the view, Nevada stretching out before them, the sky stretching above. In a flash, she remembers a picture of her childhood, perched on her father's shoulder, flying against the sky, falling into it.
She didn't realise she had even one happy childhood memory and she lets it fill her as Grissom takes her hand and they are both flying while standing still.
Symbiosis
Spoilers for "Grave Danger". Teen.
He wraps his scarf around her while they stand there in what's not quite a lover's embrace, not quite just a friend's supporting hug. She smells his scent, feels the wool of the scarf wrap her heartbeat away from the winter and for a fleeting moment, she fantasises this is her lair and she can sleep here until spring.
Survivor's Atonement
No particular spoilers. Teen. Guest-spot by Boromir from "Lord of the Rings".
There is no atonement for life, but we may still be redeemed for the crimes we convict ourselves for.
Puzzle of Shards
Spoilers for season three. Teen.
Wisdom is purchased in pain, a puzzle of sharp shards that cut you as you piece them together.
Sometimes, I wish I was a little less wise.
The Sound After Rain
Some vague spoilers for season five. Teen.
Silence fell. The rain died, the air conditioning faded, Grissom's breath became her breath and there was stillness embracing her.
This was the sound after rain, she realised. She did remember. She did have one innocent childhood memory with her mother, one moment of normality. She had the sound after rain.
Arthur Miller's Wrong
No particular spoilers. PG.
Sometimes, it seemed Arthur Miller could be entirely too right.
Butterflies Mate in Spring
No particular spoilers. Teen.
Some wrongs have no right. There is no new life to get when something terrible happens. And still the seasons do pass, scars fade, glue holds and the butterflies mate in spring.
Shades of Dawn
No particular spoilers. Mature.
He was waiting for Sara.
It was foolish, stupid, against all reason, and yet he did. Her words had been the end, but dawn still beckoned its hope. Maybe, maybe, maybe, maybe the words could come undone in time and she would stand there, looking at him with that look he'd come to understand was only meant for him
The Passing of Seasons
(All parts linked)
No particular spoilers. Mature.
There were little changes everywhere. Slowly, her colours were starting to creep into his home, like the changes of leaves in a distant autumn of childhood. A blue toothbrush in his bathroom. A yellow-covered book on his coffee table. A black bra in his drawer. A red shoe in his hallway, seeking a mate.
Nocturnal Habits
No particular spoilers. PG.
He keeps kissing her, and she keeps looking for the switch that will explain him.
Somewhere, there has to be one, and flicking it will throw light on everything he has done and will do and she'll understand. There has to be A Reason, an event, something that defined him, something she can find and analyze and map out. Everyone has something, and she knows hers, but for all the little grains of information Grissom shares, they remain just that.
Where It Starts
Spoilers for "Way to Go". Teen.
Maybe that's where it started. A changed smile and a different look, and Sara and Grissom and time.
It wasn't where it ended.
Stale Toothpaste (And Other Problems of Love)
Spoilers for "Way to Go". Vaguely teen.
He doesn't mind a toothbrush moving into his bathroom, purple against his blue. He doesn't even mind that she sometimes uses the wrong one. After all, he does let his tongue explore her mouth, and it feels cruel to deny his toothbrush the same. But stale toothpaste he has to clean off before he can get to brushing his teeth, that he does mind.
Life After
Spoilers for "Living Doll". Teen.
It isn't true today, she knows. But there is a day after. As long as you live, there's always the day after.
It isn't true today. But it might be true tomorrow.
Six Little Things For A Story
Spoilers for "Dead Doll". Teen.
It's a trivial thing, really. It's not a love declaration. It's just his name, said in a particular way.
It's still enough to take a chance on.
Catherine/Warrick
Nevada Sun
Set during season five. Mature.
No office politics, no Ecklie, no raised arguments. Just the sun, the shadows and the road. And them, dancing this slow dance, circling ever closer to something he dared not name.
Fight
Spoilers for "Grave Danger". PG.
They are fighters. And the day is another battleground, always and ever between what was and what will be.
Breathe
Spoilers for "Grave Danger". Mature.
Breathe in, breathe out, breathe in, breathe out. Life's mark on all the living, on Nick, on Warrick, on her. They're alive, will be alive as long as another breath still awaits.
Metamorphosis
Spoilers for "Grave Danger". PG.
It wasn't supposed to end like this, the friendship of Warrick and Catherine. If she had envisioned an end, it was by the death of one of them, killed at work, the other left to mourn what was and had never been.
It wasn't supposed to end in a kiss.
Beautiful Reflection
No particular spoilers. Teen.
He doesn't make her feel young. He just makes her feel as her, and he knows her as she knows him. Not quite a mirror to her, but a glass, offering a faint reflection.
Hush
No particular spoilers. Teen.
The roar seems to be everywhere, around her, within her, as her. There is a buzzing in her ears, seeming to grow with each breath she takes. Shock, an analytical part of her mind has established, listing the symptoms with an almost singing voice. She wants to hush it all, shut everything up, the wind, the earth, the fire still burning, the time still seeping forward and the life still beating.
They're dead and she's not.
Dirge of Silence
No particular spoilers. Teen.
Between hunter and prey there is only one law.
It kills.
Sorrow's Change
Spoilers for "A Little Murder". Mature.
She doesn't want to die and still her work is death and the puzzles of human cruelty. Always puzzles, always pieces. Perhaps there is no whole, only the illusion of it between changes.
Grissom/Sara & Catherine/Warrick
Illusion of Life
No particular spoilers. Teen.
All storms had silence in the middle, a calm while the outside was ripped to shreds. Sometimes, Sara thought the CSIs lived in the eye of the storm, stuck in the calm while all around them the dead were mourned and life made less.
Sometimes, she thought it was just an illusion they clung to simply to lessen the impact of each death or it would consume them.
When the Dead Awaken
No particular spoilers. Teen.
She dreamt of the murdered.
In her dream, they walked among the other dead as grey shadows, robbed of voice and tears. They were mist in the night, unable to rest and unable to dream. They were dead, but not asleep. Their whispers howled in the wind, demanding justice, demanding vengeance, demanding rest.
Day Dawning
No particular spoilers. Teen.
It is going to be another warm, sunlit day in Las Vegas. But for now, it is still morning and all dreams have not yet faded. Still time to rest - for a little while as the day dawns.
East of the Sun, West of the Moon
Spoilers for season five. Mature.
He made a note of her car plates and draining the last of his coffee, he went out into the sun and the burning abyss. Later, he would call one of his friends and find out who the plates belonged to, and know what name he would create Anna in this time.
What should he give her this time? Another cake? Perhaps he would deliver a wine to her, with roses. White roses if he could find them, white as Norwegian snow and Cecilie's smile.
Yes. Roses and wine and lullabies.
Maybe even a fairytale.
Valhalla's Call
No specific spoilers.Teen.
They had all been fighters. Nick, Catherine, Warrick, Grissom, Sara and him. But even fighters heed Valhalla's call, Papa Olaf had told him a lifetime ago.
Carving in Snow
Season seven, vaguely AU. Teen.
Later - after he's had her slowly by the Christmas tree, after breakfast and more gifts, after she's had him roughly against the fridge, after lunch and candy - they watch nostalgic Christmas specials and he falls asleep against her shoulder, snoring lightly. She doesn't move, doesn't wake him, just sits and feels his warmth, the relative silence in the house and the lights around the house glittering unbrokenly.
Replay (or Five Things That Happened in the 1980s - and One They Led to in 2007)
Teen. References up to early season eight.
The more things change, the more they remain the same. The more things remain the same, the more they change.
Other
Touch of Remembrance
No particular spoilers. Mature. Warrick/Sara, hints of others.
"Are you getting even with her?"
"Are you getting even with him?" he challenges back. For a moment, we face off, as we have done so many times and something treacherous is aflame up my spine. Passion. Desire. Life.
Womb of Sky and Skin
Nick POV. Spoilers for "Grave Dangers". Some implied pairings. Teen.
He longs for the horizon, no walls, no roof, no box. Every room, every house, every human structure is a box and only the sky cannot trap him.
He tries to explain, tries to speak, but his voice feels of pain and he sleeps instead, dreaming of the earth's belly, eating him as a fine meal. He thinks he screams and the voices return, telling him it is over now, it is over, over.
A Week of Time
Catherine/Grissom, Grissom/Sara, Catherine/Warrick, Nick/Sofia, Robbins/Mrs. Robbins and others alluded to. Mature.
Maybe it isn't healthy and maybe it isn't right, but life has always been fucked up, and somehow she still lives. Somehow they all live on.
The Official Fanfiction University of CSI
AU. Co written with
highwindpav
"Now, I'm sure you're all very confused about why you're here. You are in fact here because you've written fanfiction. About me, about my lab, and some very questionable activities that makes me wonder if you think crime solving to be about solving the mystery of what underwear we all wear rather than actual crimes. And quite frankly, I feel sick reading it, especially all that wanton naked Grissomness you people stick everywhere. So you're here to learn better."
Doctor Who
Ninth Doctor/Rose
Storm Remembering
Spoilers for "Parting of the Ways". PG.
Time is a sandstorm, changing direction and planets and skin. Time is the storm ever raging and he stands in it.
A Day of Autumn
No particular spoilers. PG.
It's one of those days again, the Doctor thinks. Time being wobbly, hostile aliens about, no real obvious plan for escape and he's shackled up in a cold tree dungeon - and all he can do is grin madly.
Time's Secret
No particular spoilers. Teen.
All the wrongs, all the mistakes, and what it comes to can still be right.
Comes the Wolf
Spoilers for "Boom Town". Teen.
Rose has, somehow, gotten used to the idea that the TARDIS can come into her mind, make itself comfortable and have a cup of tea while translating what threats of bodily dismemberment the aliens are throwing at her and the Doctor this week.
It's the singing that's throwing her. It's growing of late, filling her mind, as if trying to tell her something urgently and she has no idea what.
Ashes of Survival:
Part One
,
Part Two
&
Part Three
Slight spoilers for "Dalek". Teen.
Ashes. So much ashes, mixing with the dust, burning in his eyes and mouth. The funeral cape of his people, his planet. All dead. All ashes. All dust.
All but him.
Dreamers Often Lie
Spoilers for "The Long Game". Mature.
Little human mind, such a rebel in its simplicity. Perfectly willing to create its own delusions, listen to a thousand lies even knowing the truth, ignore all evidence of the world outside it in favour of the world within. And then, with one simple command, the little mind turns around and resists. No predicting the little mind.
Teatime for the Soul
Spoilers for "Dalek". Teen.
She knows, oh, she knows. Mickey doesn't do this to her, doesn't spin time around and dance among falling stars as if it's rain. Mickey doesn't hold death in his voice and life in his offered hand. Mickey doesn't have two hearts, one for her and one for the Universe.
Deal of the Hand
Spoilers for the 2005 series. Teen.
Humans shag as a form of greeting sometimes, and it's silly to read too much into it. They're young. They live fast and shag fast and chase the seconds with a watch. He chases the eternity in between seconds with the TARDIS, and now with Rose, and to him it's a dance more intimate than any human sexual act could ever be.
Finite
No specific spoilers. Mature.
She will die. Gallifrey died, but he didn't know how silent it would be afterwards. Didn't know he would survive and everyone else would die, that forever had an after he would live in.
Even Symmetry
Spoilers for the 2005 series. PG.
Kill and die. There's symmetry in that, he thinks. Symmetry and irony.
Like Riding a Bike
No particular spoilers. Mature.
The tea he makes reminds her faintly of grandma and an afternoon of rain, a knee bruised from her fall off the bike and grandma fussing, telling her it would it heal, telling her it would stop hurting. She would ride the bike again and she would forget. Just drink the tea, it makes it all better, that's a good Rose.
Measures of Time
AU Bad Wolf scenario. Mature.
There's time, she thinks, and there are those who live in it. Live in it and try to make it theirs with whatever technology they have. Clocks, hourglasses, words, crystals, metal, light, darkness, computers, ships... One more device for the telling of time, making it seem manageable in pieces. Seconds, hours, days, years, lifetimes, centuries, millennia, ages, eternities, all the little measures of time.
She doesn't need them.
Song For Rose
Spoilers for "Parting of the Ways". Mature.
They walk out, leaving the rain behind. But the TARDIS sings on around them, holding time within its tune. It's almost beautiful, Rose thinks, almost familiar, as if she's known it all her life.
It almost sounds like it's for her.
Ninth Doctor/Rose/Jack
Observations on Geometry
Spoilers for "The Doctor Dances". Mature.
He still remembers what she taught him. Lines, angles, surfaces and solids and all the shapes of the Universe explained, charted, observed. He was never particular to any one kind, for all her urging to specialize. When he got a new teacher the next year, he still fancied, even if Mr. Lekli had different angles. They were still pleasurable.
Jack never did learn to specialize.
Ninth Doctor/Rose, Tenth Doctor/Rose
Passing By
Spoilers for "Parting of the Ways". Teen.
The past is a different country, he told her once. She hopes he doesn't mind her passing by.
The Definitions of Words
Spoilers for "Parting of the Ways". Mature.
They never had found that perfect word that fit.
The Texture of Tea
Spoilers up to "The Christmas Invasion". PG.
He hesitated for her, but he still didn't do tea. Didn't do domestic for her. A minor little thing like that shouldn't mean anything, and yet it does.
River Run
Companion fic to
Passing By
. Teen.
It is still his name, he thinks. It was his name she whispered. Different hands that steadied her, different chest she rested her head against, but still his name.
Mirror Dancing:
Act One
,
Act Two
&
Act Three
Spoilers for the 2005 series. Mature.
It's killing her. It's mirror dancing, fantasy reflecting life reflecting her. It's time, time calling to her with all its possibilities and all that can be rewritten. He's taught her that. In this moment, she is the editor and it's her script.
Synonyms for Love
Spoilers for series one and two. Mature.
Rebel, survivor, storm, death. A thousand words he might use, and each of them only describing one aspect and revealing much still.
Rose Tyler's Sexual History
Spoilers for series one and two. Mature.
At twenty, Rose Tyler remembers boys are still stupid.
Five Things the TARDIS Understood About Rose Tyler (and One She Didn't About the Doctor)
Spoilers for series one and two. Teen
Time Lords do mate. Just not always with sex. Rose can't know that, because he doesn't tell her. The TARDIS could, but knowledge isn't understanding. Rose will still want to have naked skin and his body beneath his, yielding to her will.
Ninth Doctor/Rose/Tenth Doctor
Never a Choice
Spoilers for the 2005 series. Mature.
They never gave her a choice. They just acted, the old Doctor and the new, kissing the choice away from her, taking him away and bringing the new him to her. They never gave her a choice and she never quite got over that, not even after she'd gotten used to the new hair and the new clothes and the new Doctor, still insisting on taking her hand.
What the Doctor Forgot
Spoilers for the 2005 series. Mature.
"You're going to live, you bastard," Rose says, and he agrees because he wants to. He is. He wants to. Oh, how he wants to. He wants to, and he will, and he opens his eyes to see Rose beaming at him, and himself looking at Rose from the corner of the room.
This could get a bit odd, he reflects.
Tenth Doctor/Rose
Come Tomorrow
Spoilers for the 2005 series. Teen.
Humans want so many silly things. Love, lust and life. Time kills all, and Time Lords live on.
Understanding Rain
Spoilers for the 2005 series. PG.
Clouds turn to rain, she thinks, and pain turns to scars. Scars fade. Time moves, present forever chasing future. Everything hurts, and nothing hurts. Nothing stays the same, always becoming.
Ten Lessons the Doctor Learned From Sex and One He Didn't
Set after "The Christmas Invasion". Mature.
He's always known sex is more than the act itself. It's everything leading up to it, every awkward minute thinking about it, it's everything after, every awkward minute trying to pretend it never happened. Foreplay and afterplay. Sex can be a simple animal urge and a very, very complicated emotional mess and both at the same time and, really, it's all very silly.
Blame Game
No spoilers for the 2006 series. Mature.
Bloody silly aliens and their bloody silly shags, and this is all his fault, kissing her just because she kissed him a bit and shagging her just because she took all her clothes off
This Is Flesh
Spoilers for "New Earth". Teen.
This isn't the mind. Just the flesh.
It still speaks.
Ten Fantasies Rose Tyler Lost About Love and One She Found
Vague references to 2006 season. Mature.
Rose Tyler is only twenty, but she liks to think she knows a lot now. She's seen a lot, travelling time and space with a blue police box and an alien who could pass for human, and sometimes doesn, even to her. She feels almost wise sometimes, as if she's cast aside childish illusions and silly fantasies and see clearly now.
How to Live
Spoilers up to "The Girl in the Fireplace". Mature.
Maybe that's what he's been learning all this time. There's the will to live. Everything else becomes a matter of how.
Traitorous thing, life.
Watson's Ghost
(All parts linked)
There is a story whispered among the stars of a planet where the dead's last breath can be preserved. Where it can linger, stuck in the moment the body died, waiting to exhale. Only the very desperate would cling to life so. The young. The afraid. The murdered.
They are the ghosts of Nattdvalve, and it is said you can walk with them. If you give them your breath, they might even tell their story. You can help them let go.
What You're Not
Set after "The Satan Pit". Teen.
It used to be Mickey and a mortgage that was the imagined future. She'd let go of Mickey - not without regret and not without shame, but more easily than she ever figured - but the other part is proving harder. The TARDIS is much better than any house, of course, but it's his - and she's imagining theirs.
The Consequences of Kissing
No particular spoilers for 2006 series. Mature.
If he was human, he would probably have shagged her ages ago. But he is not. She is. And he knows all too well it's a clash of different ideas and perceptions and meanings of shagging, knows it even if he tends to forget in the heat of life.
Rest of a Life
AU season finale. Mature.
There is no happily ever after with him. She's learned it. She just wishes she hadn't, that she could live in an illusion of the two of them, for the rest of their lives.
Untrustworthy
Spoilers for "The Girl in the Fireplace". Teen.
"Untrustworthy bugger, me then. What about you? Can I trust you?"
"Trust me for what?" he says, voice almost dangerous. "To bend to your will, your desires, your image? No. To keep you alive with everything I have and can do? Oh yes."
Norwegian Journey
Spoilers for "Doomsday". PG.
Rose visits Norway once a year.
Choices of Gods
Vague hints to the events in "Doomsday", nothing exactly spoilerish. PG.
"You grow up thinking having god-powers, that'll be great. It'll let you to whatever you want, you think, but it doesn't. Not really. It lets you do whatever falls into your head, and that's horrifying."
An Adventure in Norway
Post-"Doomsday". Mature.
I was growing used to false hope. I made a life of it, a stupid, silly, worthwhile life without you. How dare you change it? How dare you come back now?
Like Fireflies
Post-"Doomsday". AU. Mature.
This feels like her world, 880 years of living in it. She's fond of it. When she doesn't hate it. When it doesn't drive her mad. When she isn't lonely, watching people live like fireflies around her.
She's beginning to understand the Doctor more than she should ever have wanted.
Improbably Into Forever
Vague season two references. Mature.
There are a lot of futures. Rose isn't seeing any. She's just seeing the present, lasting improbably into forever.
Left To Do
Post-Doomsday. Teen.
When Rose storms out, the Doctor follows and showers her with kisses all the way, but the only shadow on the pavement is hers.
What Other Word
Post-Doomsday. Teen.
So much he never said then. So much he'll never say now. So much he never says at all. And yet...
Yet.
What other word is there?
Five Ways Rose Didn't Reunite with the Doctor - and One Way She Did
Post-Doomsday. G.
Has anyone told you time travel is highly dangerous without an expert in the field present?
Memories Like Lifelines
Post-Doomsday AU. Teen
Once upon a time, history is not what happened.
Forever Is Impossible
(and we're still stuck in Norway)
Post-Journey's End. PG.
It's hard to be human when all you know is Time Lord. It's hard to have only one heart when your love come in two. It's hard, but they've already done the impossible.
Life's a Time Machine
Post-Journey's End. PG.
The Doctor, born a week ago, feeling ancient and new both, remembering hundreds of years of life and having just a few decades of them still ahead.
Binary Stars
Post-Journey's End. Teen.
Rose's heartbeat is single, like the throb of a single star. So is his. Only together do they sound familiar, dual beats he can fall asleep to.
Tenth Doctor/Martha
Stages of Transplant
AU 2007 series. PG.
Only now does he take her hand. For a brief moment, he remembers, but memories are memories, and future is future. Different skin now, but still warm in his hand. Different, but now it fits. Now it is time.
Five Times After Goodbye
AU post 2008 series. Teen.
Twenty years after she said one goodbye, she wonders if this is a second.
Tenth Doctor & Donna
Humans Don't Dream of Gallifreyan Sheep
Post-Journey's End. PG.
There are these dreams Donna Noble has.
Eleven/Amy
Five Historical Events Amy Kissed the Doctor During (and One Non-Event She Got Shagged During)
Teen.
If you asked Amy (and you have, otherwise you wouldn't be reading this), the Doctor had been begging for it since he opened his mouth and started talking about the stupidity of founding a city surrounded by seven mountains, and brought her to said founding to illustrate. All his fault.
Other
Passes the Storm
Doctor/Rose/the TARDIS. Spoilers for "Parting of the Ways". PG.
Exhale, inhale, pain. Dying? Yes, dying. How odd. He's died before, but this is different, his brain screams at him. This is last.
Today's Not Over Yet
Eight Doctor. Implied spoilers for the 2005 series.
Maybe there's a moment to be stolen still. Maybe there's a dance to be had. Maybe there's a plane to fly. Maybe there's happiness.
Tomorrow, the world's ending.
Today's not over yet.
Ghost Thief
Tenth Doctor. Spoilers for the end of series two.
It's the sight of the ghost of Rose that makes the Doctor walk straight into a wall for the first time ever - at least in this incarnation
Songs to the Tune of the TARDIS
Ten/Rose, Ten/Martha, implied Three/Jo, vaguely Four/Sarah Jane, Five/Tegan, Doctor/Romana, Ace, Susan. Vague old school refrences. Teen.
Martha's not Rose. Ace wasn't Susan. Sarah Jane didn't replace Jo. Rose didn't fill the gap of Gallifrey. They were what they were, and he can never get away from what he is.
The Art of Not Having Sex
aka Five Times the Doctor Used Euphemisms and One Time He Didn't
Ten/Rose, Ten/Martha, Ten/Master, implied Barbara/Ian. Mature. Spoilers for series two and three. Teen.
Barbara and Ian don't have sex, the Doctor knows, but they teach him a lot about the alternatives.
Cheating Time
.
AU from PotW onwards. Adult. Rose/Ten/Martha.
"I'm as good as her," she says, indicating Rose, "you just haven't lost me yet to put me on a pedestal. I'm as good as her. She's as good as me. You don't dare fucking choose."
Normality in November
AU!John Smith/AU!Rose, AU!Doctor/AU!Rose, special guest stars. Teen. References to "Human Nature"/"Family of Blood".
Sleep with a human. Wake up with an alien.
Five Ways Rose Didn't Reunite with the Doctor - and One Way She Did
Implied Doctor/Rose. Special guest stars One, Five, Eight, Nine and Martha. Spoilers from Doomsday. G.
He's probably going to be rather pissed when she tells him how many versions of himself he'll have to go back and erase the memory of to avoid history changing.
The Dream of Rassilon
PG. Spoilers up to End of Time. Implied Eight/Romana, Nine, Ten, the Master, Rassilon, Martha, Donna, light TenII/Rose.
This story, the story of the Time War and the Doctor and why he stopped dreaming.
A Time Lord's Sense of Cruelty
Light Eleven/Rose. Referenced TenII/Rose, River. PG.
Time doesn't really have a sense of humour. Which is why the Doctor thinking time has a cruel sense of humour the day Rose Tyler stumbled into his life again probably does tell you more about him than it does time.
Easy Virtue (2008)
The Limits of the Horizon
Jim/Larita. M. Post-movie.
She's never been one to love blindly, after all. Love a little too easily sometimes, maybe. But not blindly. She knows Jim Whittaker has seen a war ravage a country, just as she's seen cancer ravage a body and neither of them will be the same after.
Current Mood:
peaceful